Private Student Loans: How to Make the Right Choice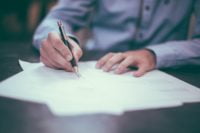 As the expense of higher education continues to grow, more college students are looking for other ways to pay for their education. Some even have to give up the whole idea of college which is so unfair. The rest has two options to choose from. Private student loans are one alternative that is often considered. Private student loans, as opposed to federal student loans, are offered by banks, credit unions, and other financial organizations. While private loans may be appealing to certain students, it is critical to understand their benefits and negative sides in order to make an informed and wise decision. Keep reading to know more about this financial tool as we would love to help you balance your alternatives and make an informed financial decision.
Pros of Private Student Loans
Here are a few definite pros that you might want to know.
Loan Amount Flexibility
Unlike federal student loans, private loans often offer larger credit limits, enabling students to appropriately fund their education, no matter what type of learning institution it is. This adaptability might be advantageous for students attending expensive colleges or pursuing specialized degrees that might be a little less affordable.
Wide Eligibility
When considering loan applications, private creditors evaluate a larger variety of characteristics, which may be favorable for students who do not fulfill the tight eligibility standards of government loans. Private organizations may be more likely to approve students with a low credit history or non-traditional students. 
Lower Interest Rates (Potentially)
Unlike federal student loans, which typically have set interest rates, private loan interest rates may fluctuate based on your credit history. Students with great credit scores may be able to get reduced interest rates from private credit organizations, possibly saving money over the period of the loan.
Application and Disbursement Procedures Are Faster
Private student loans sometimes feature a shortened application procedure, with faster approval and disbursement. This efficiency might be advantageous for students who want urgent income to pay tuition, housing, or other educational expenditures. Especially if you were already denied of federal loan, you need to act fast.
Flexible Repayment Options
Private creditors may provide more flexible repayment options, enabling students to adjust their repayment terms to their financial condition. Options like interest-only payments while in school or longer payback terms may assist students in better managing their loan responsibilities. This is one of the most important features of private loans and the one that is widely marketed. However, you should always keep in mind that these options might not last.
Cons of Private Student Loans
While pros of private student loans are pretty impressive, you should also be aware of some pitfalls and specifics to be fully informed of this type of credit product.
Generally Higher Interest Rates and Fees
While private loans may provide lower interest rates for certain borrowers, they often have higher interest rates than government loans. Furthermore, private loans may include origination fees, which may raise the total cost of borrowing. It makes sense as loans are the main source of income for banks and other credit organizations.
Creditworthiness and Co-signer Requirements
Before issuing a loan, private creditors examine the borrower's credit history and income. Students with poor credit or no credit history may have difficulty obtaining a private loan without a co-signer. This dependence on creditworthiness may limit access for certain people. However, any loan will require at least some guarantees, that's why you should be ready for that.
Lack of Borrower Protection
Borrowers may benefit from income-driven repayment plans, debt forgiveness programs, and deferral or forbearance choices with federal student loans. Private loans, on the other hand, may not give the same amount of flexibility and help, making it more difficult for borrowers to overcome financial difficulties.
Variable Interest Rates
Unlike government loans, which have set interest rates, private loans may have variable interest rates. While a variable rate may initially be cheaper, it is susceptible to market changes and may rise over time, eventually resulting in greater monthly payments.
Repayment aid and Limited Grace Periods
Federal loans often provide a grace period after graduation before repayment starts, as well as other repayment aid programs. Private loans sometimes lack comparable perks, forcing students to begin making payments immediately after graduating from high school.
Making an Informed Choice
Now that we've discussed the advantages and disadvantages of private student loans, it's critical to approach this choice with caution and thoughts. Here are a few crucial steps to help you make an educated decision:
Review your financial situation
Understand your existing financial situation, including your income, savings, and future earnings potential. Take into account whether you can afford the loan installments and how they fit into your entire financial strategy.
Do your research
Investigate numerous private lenders and compare their interest rates, fees, payback periods, and borrower safeguards. Look for reliable lenders with a track record of providing outstanding customer service.
Be aware of the terms and conditions
Examine the loan agreement thoroughly, paying close attention to interest rates, repayment alternatives, prepayment penalties, and any other relevant facts. Seek clarification from the lender on any aspects that are unclear.
First, exhaust all federal loan options
 Before considering private loans, make the most of your federal student loan eligibility by filling out the Free Application for Federal Student Aid (FAFSA) and researching grants, scholarships, and work-study possibilities.
Think about getting expert help
If you're not sure what to do, go to a financial adviser or a student loan counselor who can provide you with specialized advice based on your individual situation.
Conclusion
Private student loans may be a significant instrument for funding higher education since they provide flexibility and larger borrowing limits. They do, however, have potential drawbacks, including higher interest rates and fewer borrower safeguards. You may make an educated choice that corresponds with your long-term objectives if you understand the advantages and drawbacks presented in this blog article and examine your financial situation. Before committing to a private student loan, do your homework on lenders, compare loan conditions, and look into government loan choices. You can navigate the world of student loans and begin on a route to educational achievement with careful thinking.