How to Balance Summer Job and Fun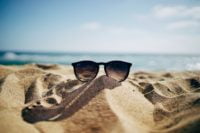 A summer job might be an excellent option for college students to supplement their income while gaining essential work experience. You can make some bucks, meet new people, create a base for your future employment, and even get pretty important experience. However, balancing work and play during the summer months may be difficult. How to make the most out of your summer? How to not be regretful about the time you spend working? How to have summer fun? Let's explore some suggestions for balancing your summer employment while still having fun and enjoying your summer.
Create a Schedule
The first step in juggling your summer employment and enjoyment is to create a schedule to organize your time. Make a list of everything you want to do this summer, such as travel, attend events, and spend time with friends. It might be something that you planned for a long time or something from a bucket list just to feel more active and fulfilled. Then, add your working hours to the list so that you have an understanding of what your summer days will look like.
It's great if you can have a flexible schedule or talk about changing your schedule at work in order to fit your plans and your goals. But even if you don't have such an opportunity, you can still organize your leisure time around your fixed timetable. 
Prioritize
It's critical to prioritize your responsibilities after you have everything written down. Surely, you need to make sure that you find the time for the most important things and that the rest is spread afterward. Determine which events or activities are most essential to you and plan your work schedule around them. In this manner, you may enjoy your summer without feeling deprived of anything.
Talk to Your Boss
Being employed even for a short period of time means making sure that you communicate with your management about any possible schedule changes. Especially if you are scheduled with shifts on the go – for the next week or the next few days. Inform them of any impending events or vacations so that they can organize your work hours properly. This will help you avoid problems and guarantee that you can balance work and various activities without guilt.
Make Good Use of Your Breaks
When you have downtime at work, make the most of it. Instead of surfing through social media or conversing with colleagues, use this time to do something nice or important – go for a walk, plan your weekend, etc. This way, you may maximize your spare time while being productive.
Use Your Flexible Schedule
Many summer jobs include flexible schedules, which may be a considerable benefit when balancing work and summer fun. Consider working longer hours throughout the week if your employment permits it so you may have more free time on weekends.
Make a budget
It's easy to get caught up in the thrill of earning money when you have a summer job. However, it is critical to develop and keep to a budget. Determine how much money you'll need for expenditures and put away some of your earnings for enjoyable travels or purchases.
Look for Low-Cost Activities
Not every fun activity has to be costly. In your location, look for low-cost or free activities such as hiking, picnics, or movie evenings. You can have fun without spending all of your earnings this way.
Take Care of Your Wellbeing
Balancing work and pleasure may be demanding, so it's important to look after your physical and emotional health. Check if you're getting enough sleep, eating properly, and taking breaks throughout the day. Additionally, to assist lower stress, practice mindfulness or meditation.
Maintain Your Organization
When attempting to balance summer jobs and fun, being organized is the key. Maintain a calendar or planner that lists all of your critical dates, deadlines, and activities. You'll be able to keep on top of things and prevent any last-minute shocks this way. Moreover, nowadays it's easier than ever because you can keep all of your reminders on your phone. Be sure to keep your routine every day, especially when it comes to sleep schedule, and you will be less stressed about early wakes or daily tasks.
Don't Overcommit Yourself
It's tempting to accept each invitation or opportunity that comes your way. It is, nevertheless, essential to be realistic about your time and obligations. Don't overcommit yourself; otherwise, you'll feel overwhelmed and anxious. You might also want to consider taking extra shifts – sure, it is extra money but it also means sacrificing some of your summer time for a few bucks.
Be Present
Concentrate on your job while you're at work. Be present and appreciate the moment while you're having fun. Avoid multitasking or continually checking your phone, since this might make it difficult to combine work and play. You might miss the whole summer if you are constantly anxious about tomorrow's job or something like that. Think of this like that – this moment will not last, appreciate it.
Keep Your Goals in Mind
Finally, it's critical to remember your summer objectives and goals. Whether you're saving money, earning job experience, or exploring new prospects, be sure to keep it in mind and work for it. This way, you can make the most of your summer and accomplish your goals. Even if your goal is not that big, you will still be proud of yourself if you manage to make everything work just in the right way.
Wrapping Up
While balancing work and fun during the summer months might be difficult, it is not impossible. You may enjoy your summer while still getting your job experience and earning money – all you need is just a little preparation, organization, and priority. Remember to talk with your employer, use a flexible schedule, and look for low-cost activities. Take care of your physical and emotional health, remain organized, and keep your objectives in mind. You may make the most of your summer by following these guidelines and creating experiences that will last a lifetime.