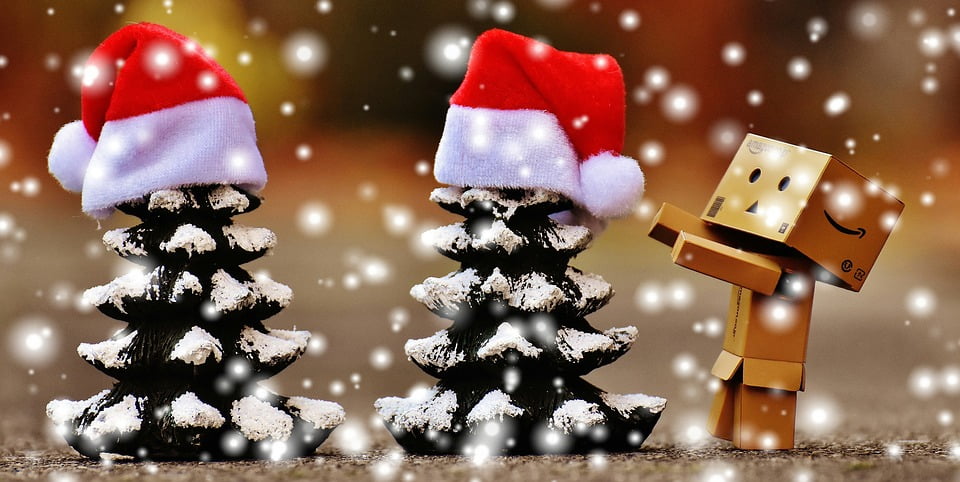 It's not that you don't love Christmas. The decorations, the lights, the music, and especially the time spent with loved ones makes this a season that you look forward to all year long.
But what to do when your best friend or significant other deserves their own tropical island, and all you can afford is a pencil?
All it takes is a little thought to transform an inexpensive gift into a personal and memorable one.
Here is a list of affordable but fun Christmas gifts to help all you big-hearted but budget-challenged folks out there.
Creative photo gifts. As our photographs move increasingly to the digital realm, a tangible keepsake is truly a treasure. Thanks to apps and websites like Snapfish, Shutterfly, and even just Target, the possibilities are endless: ornaments, magnets, and coffee mugs can all become souvenirs of precious memories with friends and family. Gather some photos of your adventures with a good friend and go to Photobox to put them together into a unique calendar or photo book.
Mugs. No matter what your friend or loved one's interest is, there's a mug for that! Have you got a die-hard fan of The Walking Dead on your list? Check out this funny mug on CafePress. Looking for a unique gift for a beloved teacher? Personalize a mug just for them. To make it even more special, include an assortment of specialty tea and/or hot chocolate tucked inside.
Framed fun. No need to shell out for an expensive piece of art. Find a poster that reflects your friend's passions and put it in a nice frame. Or find a meaningful quote and get it attractively lettered and framed.
A full stocking. Stockings aren't just for kids anymore! Just search "stocking stuffers for adults" on Amazon to find small but clever items that you can use to fill a stocking, or even just a grab bag.
Music. Many people don't have time to curate music they enjoy, so burning a CD or creating a playlist is an inexpensive way to create a meaningful gift. To personalize it even more, you can design a CD cover.
A coupon book. Do you have special talents and some extra time? Create a coupon book offering things like meal preparation, massages, or music lessons.
Soaps, lotions, and bath oils. Give your loved one's skin a treat during the harsh winter months with some lip balm, moisturizer, and bubble bath. Or you can make homemade bath scrub and present it along with a nice loofah.
Cold weather accessories. No one can have too many gloves, hats, scarves, or warm socks. Most people don't spend much time or money shopping for these often-lost items, so take the time to pick out something unique that your friend will love.
Food. It's safe to say that food is a gift everyone appreciates. Homemade bread or some delicious and healthy cocoa-dusted almonds make a unique and enjoyable gift. Or provide some candy in a nice container.
Travel size toiletries. For that friend who travels a lot, put together a basket of trial size bottles of shampoo, conditioner and body wash.
Don't despair as you search for Christmas gifts for the special people in your life! With creativity and thoughtfulness, you can find meaningful gifts for everyone on your list without breaking the bank.