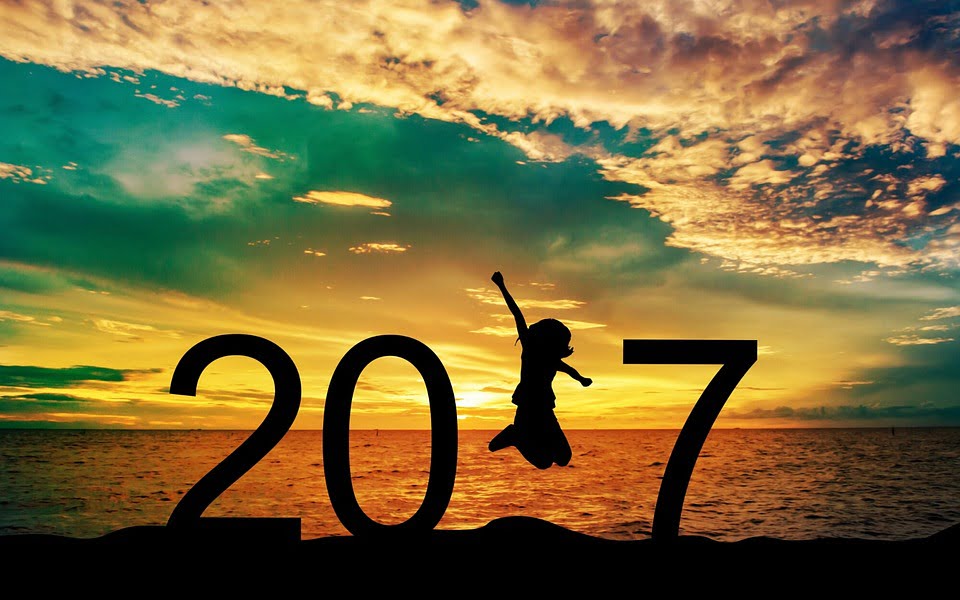 What were your New Year's resolutions for 2016? Do you even remember that you've made them?
Considering that only 8% of people keep their New Year's resolutions, the answer is probably no.
What if this year could be different? What if you ironed out some reasonable goals for 2017 that you can really stick to?
Imagine if the close of 2017 found you happier, more successful and more financially stable.
Here are some ideas for resolutions you can stick to in the year 2017.
Happiness
Do you need more peace, more joy, more contentment in your life? Here are some resolutions to help you find that.
1. Meditate. There are many proven benefits to meditation, including reduced anxiety and improved mood and focus.
2. Learn a new skill. Is there something that you've always wanted to learn to do? Perhaps you'd like to learn website design, or photography, or music mixing. With the availability of so many online learning resources, now you can!
3. Cultivate a positive attitude. A habit of positive thinking will help you overcome obstacles and worries in your day-to-day life. Try repeating affirmations and spending time with people that inspire you.
Academic Career
Are you feeling stuck right now? Here are some realistic goals to help you advance in 2017.
4. Stop showing up late for classes. If you are in the habit of arriving late to college, this would be a good time to rein that in. Try setting your alarm for several hours before you have to leave so that you will have plenty of time for dealing with morning issues or agonizing over what to wear.
5. Become more productive. Do you feel like you're always behind? A few time management strategies (like tracking how much time you spend on tasks and imposing deadlines on yourself) can help you conquer your productivity struggles.
6. Find a career that incites your passion. Make 2017 the year that you reevaluate what you really want to do. Do you need a different studying environment, or to find fulfillment in an entirely new career? If so, come up with a plan to pull off a career change.
Finances
Make 2017 the year that you advance a few more steps towards your dreams of financial freedom.
7. Start saving. Have you always dreamed of living comfortably and worry-free in future? As a starting point, contribute the maximum amount of cash you can this year. You can spend this money on journeys or just have an emergency fund.
8. Avoid medical expenses with preventive care. Don't be taken by surprise with a sudden astronomical bill from your dentist or eye doctor. Go to your checkups regularly to save money long-term.
9. Stop purchasing bottled water. Spending $2-3 per day on bottled water can really add up over time! Begin using a reusable water bottle to eliminate that expense from your budget.
Adopt a realistic and attainable New Year's resolution for 2017, and next year you will be that much closer to achieving your dreams.